Our team works hard to make you feel comfortable and cared for every visit. We look forward to meeting you and your family, so schedule an appointment today!
Monday: 7am – 7pm
Tuesday: 7am – 7pm
Wednesday: 7am – 4pm
Thursday: 9am – 2pm
Friday: 7am – 2pm
Saturday: Closed
Sunday: Closed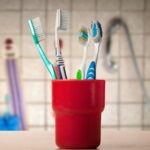 Dr. Kohut is fantastic! Super friendly, kind and gentle. He goes above and beyond to make sure you have the best experience possible. The ladies are very friendly, professional and welcoming. They are open on the weekend which is very convenient for me. I Highly recommend Northchase Family Dentistry, they genuinely make the visit as pleasant and comfortable as possible.
This was the very first visit to a dentist for my 3 year old son and Tammy and Dr. Kohut made it such a positive experience. There were no tears only bright smiles. The fact that they're open on the weekend was such a life saver for me since I work Mon-Fri. The office was neat and clean and the experience as a whole was wonderful. I highly recommend this dentist office!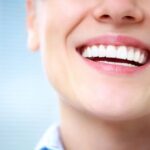 Northchase Family Dentistry
Now Accepting New Patients!
At Northchase Family Dentistry, our goal is to provide compassionate, conservative, quality care for everyone with a gentle touch.  We promise to never try to "sell" you anything—we're happy to help you with whatever your dental needs may be. We want to be a part of your care, be it to deal with your toothache or swelling, a simple exam and cleaning, or complex restorative care.
HABLAMOS ESPAÑOL. Family dentist in Wilmington
Extended Hours!
Most people don't want to go to the dentist, let alone miss work to go to the dentist. We have extended morning and evening hours for your convenience.
More about us
Contact Us